The world is only a phone call away
KeepCalling provides affordable international calls and mobile top ups with a focus on customer satisfaction.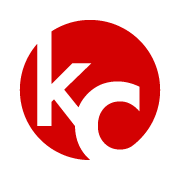 About KeepCalling.com
KeepCalling is an international calling company that offers a multitude of services which help you keep in touch with your loved ones wherever they may be. KeepCalling serves expats and travellers around the world who want to make convenient overseas calls or top up any mobile in a few seconds. Our customers have trusted us with their international communication needs since 2003.
See what our customers have to say:
EXCELLENT
4.5 out of 5 based on 9266 reviews
March 15, 2023
Yoke Pen Pearce
Keepcalling is sensibly priced for international calls with little fuss when top up c...
February 18, 2023
Hae Yun Kim
It is very convenient to use…
It is very convenient to use international phone call and price is really cheap… I re...
February 1, 2023
Nicholas WB
Reliable, inexpensive, convenient…
They provide an inexpensive and reliable way to make clear calls to my family abroad!...
Have any questions?
For more information about our services, you can check our Help Center or contact our friendly Customer Support team anytime.